November 24, 2010 – New Canaan, CT
It is now official – the Environmental Protection Agency – better known as the EPA – has revealed the official Fuel Economy Label that will be shown on the 2011 Chevy VOLT.  The VOLT is rated at a combined 93 MPGe.  This new label was in development for about three years, almost as long as the car itself.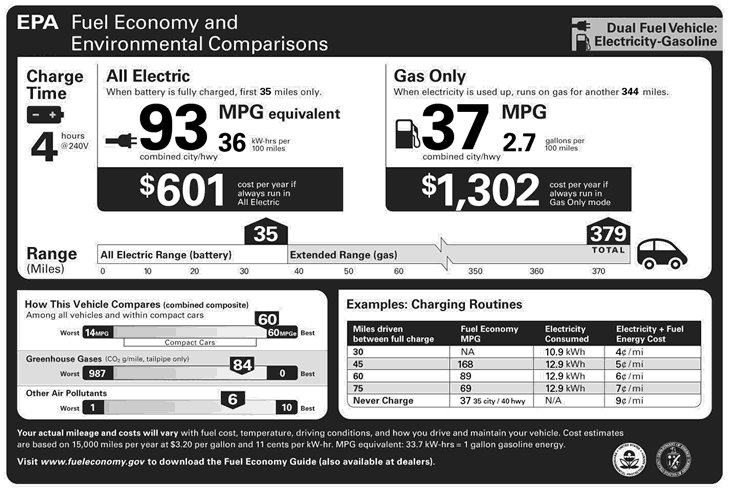 Since the VOLT is the world's first mass-produced Extended Range Electric Vehicle, it breaks new ground in how the EPA looks at displaying fuel economy for consumers to compare one vehicle to another.  Since the VOLT has no equal, this new label contains a wealth of information presented in several different ways.  And just as the VOLT breaks new ground in personal transportation efficiency, the actual real-world economy numbers will vary depending on individual consumer usage, driving technique, terrain traveled and operating temperatures.
So here are the numbers:
93 MPGe for all-electric range, combined city highway. This is expressed as miles per gallon equivalents showing how far the car can drive purely on the amount of electric energy that would be contained in a gallon of gas (33.7kwh)
The EPA lists the Official full charge time of 4 hours at 240-v
EV Range is 35 miles officially, GM still says 25 to 50, based on driving style, temperature, and terrain.
Extended range charge-sustaining combined city and highway fuel economy is 37 mpg. It is 35 mpg city and 40 mpg highway.
Total range is 379 miles, 344 of gas range plus 35 miles electric range.
60 MPG is the official overall combined number (MPGe + MPG) of fuel economy behavior over lifetime of the vehicle. This estimate leaves much to be debated, as the mix of driving and length of average trip will dramatically effect the overall average.
Over the coming months and years, it will be fun to see what real-world economy consumers will see.  Among the early consumers who have gotten actual drive time in a VOLT, Lyle Dennis, editor of the websiteGM-VOLT.com, has already achieved an average economy of 168 mpg over his first 600 miles of driving.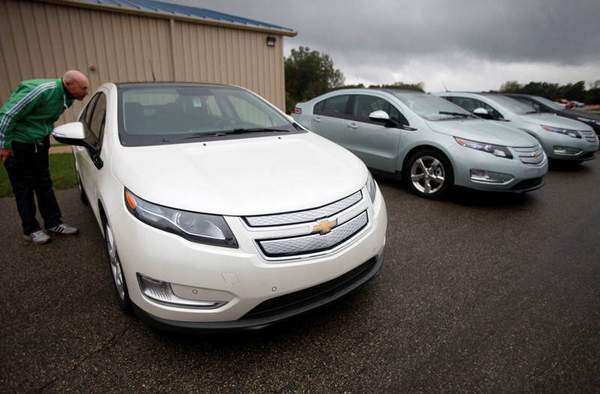 Also, be sure to 'FRIEND' KARL Chevrolet on FACEBOOK to keep up with our latest specials!