April 24, 2016  –  New Canaan, CT
Karl Chevrolet is pleased to share this update outlining information and details on the success of the Connecticut Hydrogen and Electric Automobile Purchase Rebate program, also known as CHEAPR.  This program, begun in June 2015 with the goal of encouraging Connecticut consumers to consider the purchase or lease of Electric and Hydrogen powered vehicles, has been a resounding success.
Despite a return to lower gasoline prices at the pumps, Connecticut residents are more than aware this phenomenon will not last.  In the past twenty years, perhaps no other part of our economy has been as volatile as the price of petroleum.  At the same time, perhaps no source of energy has seen more stable pricing than electricity.  While the lower prices at the pump may have taken fuel economy out of a primary concern for many buyers, those with a longer term horizon know that overall operating efficiency and energy independence are huge benefits.
The CHEAPR program was established as a pilot program of four distinct organizations:
Connecticut Department of Energy and Environmental Protection – DEEP
Eversource
Center for Sustainable Energy
Connecticut Auto Retailers Association

This pilot program, with a limited budget, is designed to encourage Connecticut consumers to consider Electric and Hydrogen powered vehicles.  The CHEAPR program offers rebates of up to $3,000 for Connecticut residents who purchase or lease a new eligible battery electric, fuel cell electric, or plug-in hybrid electric vehicle. The following chart outlines the total available funds, including those already issued and reserved for pending purchases and those still available as of April 18, 2016.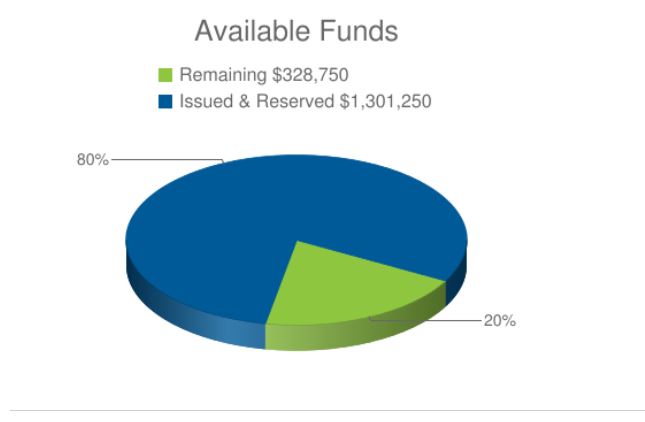 Since the programs start, the following chart outlines the number of qualifying vehicles registered in Connecticut each month: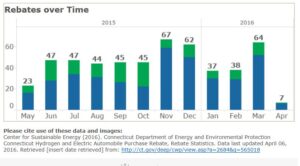 Of these vehicles, the breakdown by model is as follows (the relative size of the bubble around each model is in proportion to the total number of sales.  As an example, the 2016/17 Chevrolet Volt has the largest bubble and thus the highest number of sales at 127 vehicles (the 2015 model Volt is listed seperately as it was in a different rebate category, thus the total Volt sales for the program are 159 vehicles):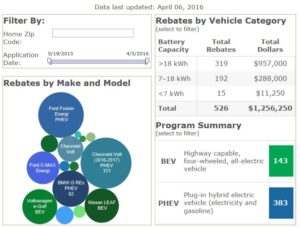 How does your town stack up?  Taking a look at the state of Connecticut, we can see the geographic distribution of the qualifying sales that the CHEAPR program has encouraged.  The map below outlines the distribution of registrations by zip code and reveals the following top towns for CHEAPR vehicle registrations:
06901, 06902, 06903, 06905, 06906, 06907 – Stamford – 22 vehicles
06824 & 06890 – Fairfield – 19 vehicles
06033 – Glastonbury – 15 vehicles
06437 – Guilford – 15 vehicles
06850, 06851, 06854, 06855 – Norwalk – 13 vehicles
06880 – Westport – 13 vehicles
06877 – Ridgefield – 13 vehicles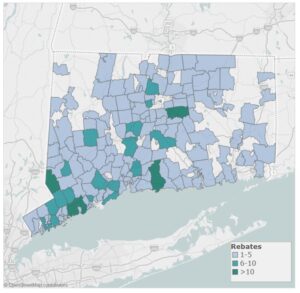 By any measure, the CHEAPR program has encouraged Connecticut residents to purchase or lease one of the modern, efficient and cost effective Electric or Hydrogen vehicles available today.  And while there are still funds available for this program, any Connecticut resident interested in saving extra money on their next vehicle would be wise to start the process soon as the program will phase out once funds are depleted.
Here at Karl Chevrolet, we believe there is good reason that the new 2017 Chevy Volt is the number one selling Electric Vehicle in Connecticut.  The Volt is the one EV that can provide gas-free electric driving on a daily basis for your commute AND provide unlimited extended range driving for those longer trips you want to take.
If you are interested in learning how you can take advantage of the Connecticut CHEAPR rebate program, contact Leo Karl III at 203.972.2060 or by email at lkarl@karldirect.com.